[align=center]
Magical Girl Celesphonia
Info:
[/align]
Code:

https://www.dlsite.com/maniax/work/=/product_id/RJ297120.html

[align=center]
Title:
魔法少女セレスフォニア
Company:
しもばしら工房
Release:
2020/12/11
Language:
Japanese
Censorship:
CEN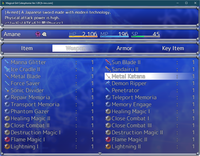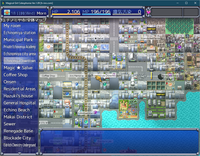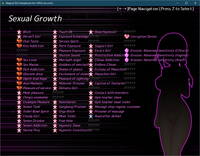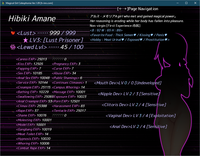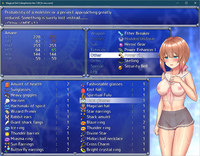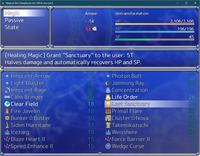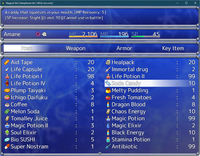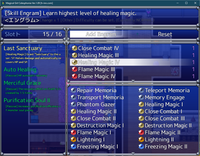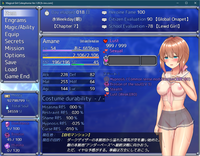 Partial/UI translate by me/Esan . If you want reupload or using for another purpose please leave credit.
Amane, through a strange set of circumstances, becomes a transforming heroine
named "Celesphonia", who does battle with non-human enemies.
However, she also keeps ending up in sexual encounters...
This RPG game has a great degree of freedom, and there are no strict day limits.
However, as time passes, the enemy's "Domination" increases,
and if it gets too high, it's game over for you!
[Contents]
45 base CG
~120 H scenes (Including variations, viewable in the Gallery)
- Lots of pose art, cut-ins, etc.
- Dress-up elements included
[Situations]
Defeat rape / gangbang / dungeon traps / ero attacks / daily sexual harassment
/ prostitution / molester / exhibition / humiliation / hypnosis / etc.
Event scenes are 90+% clothed ero!
[System]
- Sexual development, sex skills (ero statuses)
As you build up sexual experience, your body gets developed, and you get certain fetishes, etc.
- Erosion Level
As your body gets sullied further and further, or you get defeated,
this level rises, and your body starts to change...and if the level gets too high...!?
- Dress-up
Dress-up Amane is various types of clothing.
At first, some clothing will be too shameful for her to go outside in.
The clothing is reflected in her pose art, and in H scenes.
[/align]
Rapidgator:
Katfile:
Mexashare:
Uploaded:
[align=center]
Join me on Discord: https://discord.gg/jBsruUr
[/align]
_________________
New site: h-inn.com



If you wish to support me. Please purchase Premium Account through links below :
rapidgator.net/account/registration/ref/3884718
I need and appreciate your support. For reupload & question please contact me in Discord channel.
Permissions in this forum:
You
cannot
reply to topics in this forum